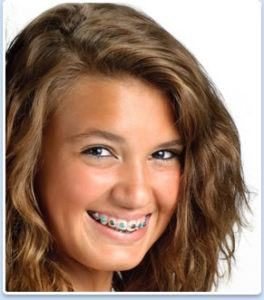 Even with all the technological advances, metal braces are still the "gold standard" in orthodontics. They are the fastest, cheapest and most hygienic orthodontic appliance on the market.
While they are not the most aesthetic option, for those who do not mind showing off a little mouth jewelry, metal braces are an excellent option! We offer lots of colors to choose from and kids are welcome to change their colors at each visit.
If you are struggling with the appearance of crooked teeth or crowded teeth, we recommend that you consider receiving metal braces here at Taylor Family Orthodontics. Dr. Robert Taylor is eager to work with you and assist you in achieving a stellar smile. During the application of your braces, Dr. Taylor will take attentive care into making certain your braces are as comfortable and effective as possible. To learn more about metal braces in Orem, Utah, contact our office today at 801-226-6611 and schedule an appointment with our orthodontist!