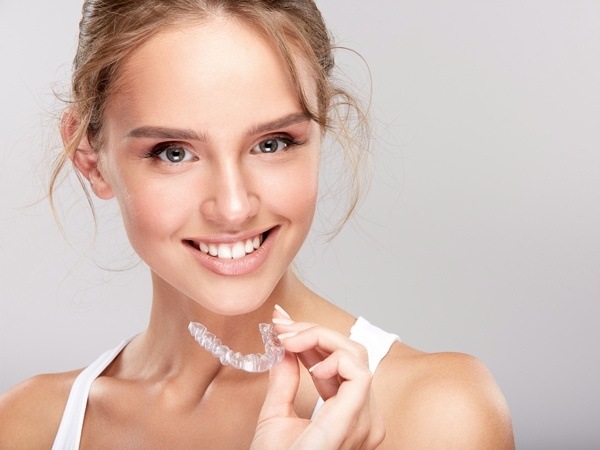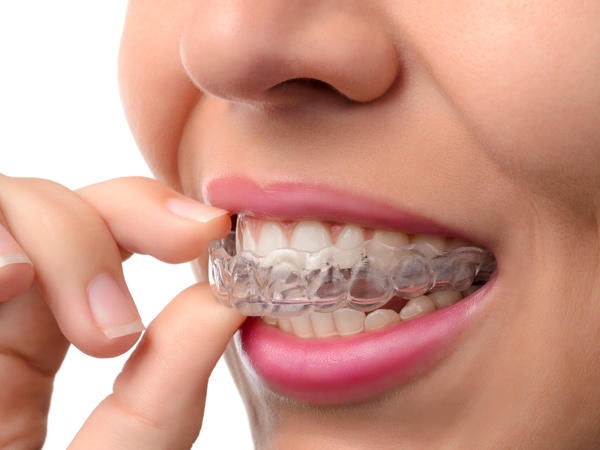 If you are seeking a more subtle way to perfect the alignment of your teeth, we can provide you with Invisalign® clear aligners! Made of clear plastic, these aligners are custom-made to fit your teeth and are removable for your convenience. Each aligner is generally worn for two weeks, then traded out for a new aligner that is more active. The number of trays or aligners you have can depend on the complexity of your treatment.
Patients here at Taylor Family Orthodontics love Invisalign because it more comfortable than regular braces. Instead of traditional brackets and wires, Invisalign consists of a custom-designed plastic aligner that is less visible. You can avoid some of the disadvantages which accompany traditional braces, such as having to brush around your braces or getting food stuck in your braces. Invisalign may not be the best option for everyone, however. During your consultation with us, Dr. Taylor will determine if Invisalign is the right treatment option for you. Dr. Taylor guarantees you will like your Invisalign results, or he will offer to finish your treatment with braces at no additional cost to you.
For patients seeking quality teeth aligners, we invite you to contact our office for more information. To schedule a consultation with our orthodontist about Invisalign in Orem, Utah, call our office today at 801-226-6611!