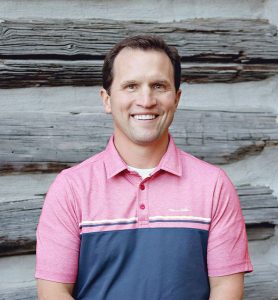 Dr. Robert Taylor, DMD
I absolutely love orthodontics!!! There's simply nothing better than helping people smile and feel good about themselves. My personal philosophy is to treat every individual as I would treat my own wife or children. Every patient is extremely important to me, and you will sense that as a patient in our office. Because I really care about each person's treatment, I spend extra time to customize each treatment plan to ensure everyone receives the BEST possible care. I also utilize the latest technology available to provide natural and beautiful smiles. My main goal as an orthodontist is that you will absolutely love your result!
I guarantee you won't receive more personal attention or better care anywhere else! See our google reviews and you'll see that is true!
Background:
I grew up in West Jordan, Utah, with three siblings: one brother and two sisters. Sports were my love growing up, and I spent my days playing pickup baseball, football and basketball. I made the freshman basketball team, but that was the end of my NBA hoop dreams. Not even Miracle-Gro could overcome my sweet great grandmother's gift of lack of height. Sports are still my love though, especially basketball, golf and fishing.
My father runs a small roofing business (Aluminum Lock Roofing) where I often worked during summers growing up. Working as a roofer in the blistering summer heat taught me the value of honest hard work. And while I enjoyed my time as a roofer, that experience has helped me to really love and appreciate my career as an orthodontist.
Education and Family:
I received a bachelor's degree in business management from BYU. While at BYU, I also met my wonderful wife Mandy, who is a pediatric nurse. After graduating from BYU, I was honored to attend dental school at Harvard University where I earned my dental degree and was recognized with several high-achievement awards. Following dental school, I completed a one-year general dentistry residency at the University of Utah where I performed advanced techniques in dentistry. I then spent two years specializing in orthodontics at the University of Minnesota.
After severely cold winters in Boston and Minneapolis, we decided to return to a milder climate and closer to home, so we moved back to Utah. We love Utah, its natural beauty and the diverse recreation it offers. We have four beautiful children — Evan, Lily, Will and Mia — who keep us constantly running!